A notable eruption started at Costa Rica's Poas volcano on February 11, 2019, with persistent low-level ash emission and crater incandescence.
The eruptive column reached 200 m (650 feet) above the crater or 2 908 m (9 540 feet) above sea level. The eruption continued into early morning hours (LT), forcing authorities to close Poas Volcano National Park while volcanologists assess the situation.
"Due to strong activity during the last 12 hours and the presence of incandescence in the crater of the Poás Volcano National Park, it will remain closed today," SINAC said in a statement.
Winds pushed ash and gases to the southwest, OVSICORI said. It advised people with respiratory issues to take special precautions, including staying indoors or wearing masks if going outside.
This is the first strong activity at the volcano since 2017.
The National Emergency Committee warned of increased activity at Poas volcano in January, adding it wouldn't hesitate to close the national park is necessary.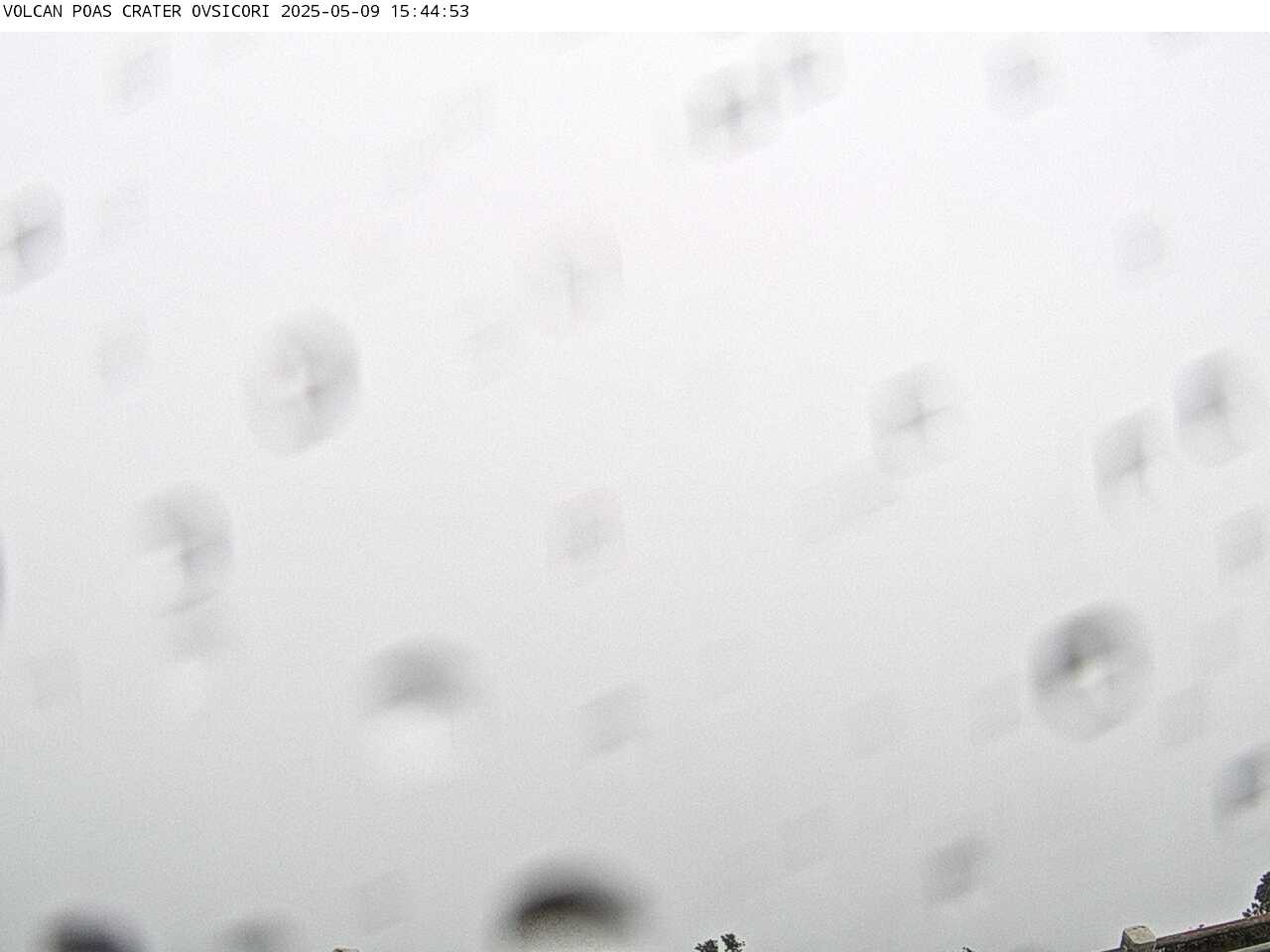 Poas volcano webcam. Image is refreshed every 60 seconds. Credit: OVSICORI-UNA
Geologic summary
The broad, well-vegetated edifice of Poás, one of the most active volcanoes of Costa Rica, contains three craters along a N-S line. The frequently visited multi-hued summit crater lakes of the basaltic-to-dacitic volcano, which is one of Costa Rica's most prominent natural landmarks, are easily accessible by vehicle from the nearby capital city of San José.
A N-S-trending fissure cutting the 2 708-m-high (8 884 feet) complex stratovolcano extends to the lower northern flank, where it has produced the Congo stratovolcano and several lake-filled maars.
The southernmost of the two summit crater lakes, Botos, is cold and clear and last erupted about 7 500 years ago. The more prominent geothermally heated northern lake, Laguna Caliente, is one of the world's most acidic natural lakes, with a pH of near zero. It has been the site of frequent phreatic and phreatomagmatic eruptions since the first historical eruption was reported in 1828. Eruptions often include geyser-like ejections of crater-lake water. (GVP)
Featured image credit: OVSICORI-UNA